FEATURED
How craftsmanship and a connection to nature are shaping interiors in 2022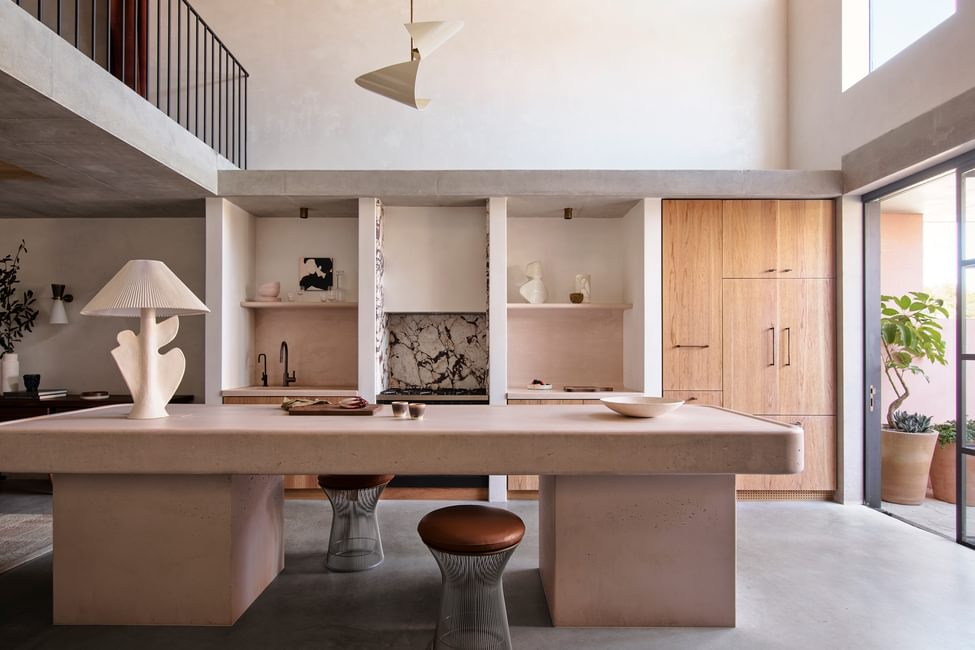 Alexander and CO_Photography - Anson Smart
Being able to step inside someone's home is a privilege. Inherently, we know it's a personal reflection of who they are and how we live today. At estliving.com, we're fortunate to explore some of the world's best homes. Looking to the year ahead and beyond, we see a global perspective in emerging interior themes.
Down to the last detail
As the adage goes, the devil is in the details. Through residential interiors, we are seeing an explicit focus on how even the smallest elements, such as a joinery handle in the kitchen, can transform the experience of a space.
More than ever, designers and architects are valuing their relationships with local makers and artisans – crediting them as crucial to the overall success of a residential renovation or new build. Traditional building methods and craftsmanship are being revisited out of respect for landscape and history, to keep these techniques alive. Be it a home's stone-clad exterior or hand-applied limewashed walls, traces of a handmade and human-centred approach to design are telling our homes' stories – worldwide. The use of natural, local materials and craftsmanship also promotes sustainability.
The return of craftsmanship and quality detailing trickles down to everyday objects in our homes, such as a hand-blown glass pendant light above the dining table or the locally made coffee table at the centre of our living room.
As we've sought sanctuary in our homes for the past three years, a yearning for comfort can be seen in the organic forms that are increasingly shaping homes – be they the enveloping curves in sofas or the sculptural kitchen island bench. It's also no coincidence that it's the Art Deco period's centennial. Designers are calling on the iconic design era of the 1920s and 1930s through decadent material detailing such as metallic accents and parquetry floors, and in renewed ways – such as statement wallpaper in the powder room.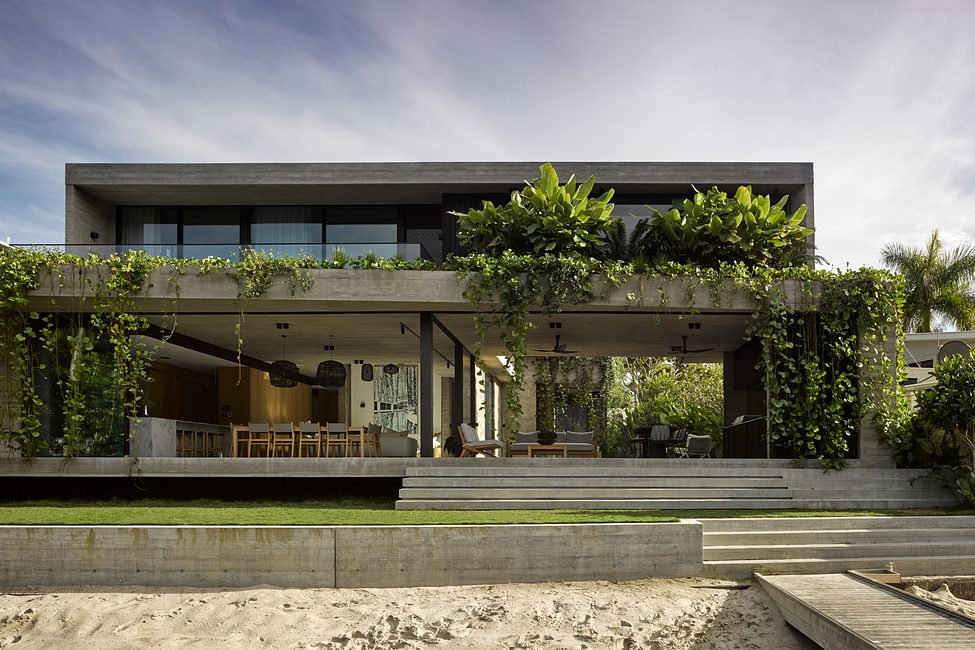 Shaun Lockyer Architects Landscape, Conlon Group. Photography Christopher Frederick Jones
Revive, reclaim and reinvent
There's been a growing urge to display our belongings to create layers of character and meaning through our interiors. It's all about curating our personal collectables, be they vintage furniture, a ceramic from overseas travel or a bold piece of art. Unique pieces are increasingly sought after, just as old classics are reupholstered with new textiles to give them contemporary relevance – reiterating the value of authentic design pieces.
Raw and reclaimed materials such as tiles, bricks and timber – or more environmentally conscious and locally sourced materials used in new ways such as cork – are driving a new kind of material palette. This welcome move is also attributed to the sense of comfort we derive from natural tones and textures such as wood grain. Sydney design practice Alexander & Co. principal Jeremy Bull attests to this in an interview on estliving.com, saying the materials they're focusing on this year are "recycled brick, reclaimed ironbark, carbon-neutral concrete, broken stone and pewter."
Materials that patina, such as brass or copper, have also become popular. Allowing our interiors to keep evolving in colour, depth and gradient, brass and copper also have antimicrobial and antiviral properties – crucial in this era.
Additionally, architects are driving the reinvention of existing buildings into homes– from warehouses to cattle sheds. By peeling back the layers of these structures, architects are sensitively bringing them into the present. The brick home of prominent Sydney architect William Smart is a recently completed case study – a 1950s warehouse reinvented to accommodate his architecture studio and his own apartment.
On a smaller scale, different rooms in our homes have had to work harder than ever before, as places to live, work and play. This has given rise to multifunctional living rooms, an integrated home bar, more appliances in the kitchen and home offices that maximise space – such as those located just off the kitchen. In some instances, some homes now offer not one, but two study spaces.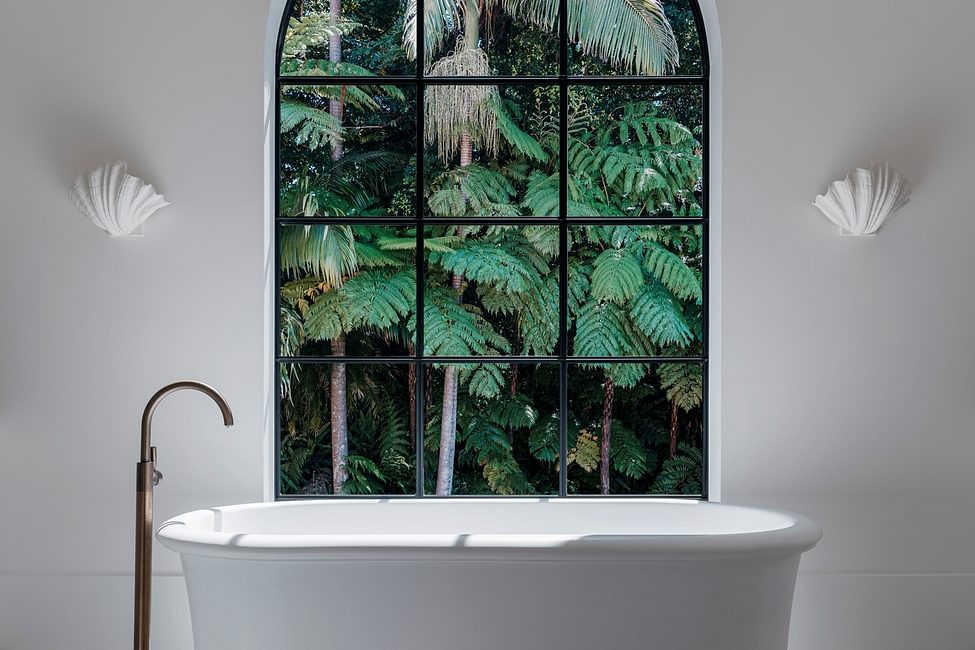 Handelsmann Khaw Interior Design. Photography - Felix Forest
Force of nature
There's no denying that wellness has been at the forefront of home design. This has transpired in many ways – from designing bathrooms as places to seek extra peace and quiet to the inclusion of home gyms and indoor pools. But, more simply, it's access to natural light and greenery, recognising the importance of our connection to nature.
Design principles that support health and wellbeing are being referenced around the globe, recognising our physical environment's impact on our health. This can be through the natural materials and finishes sourced, free from harmful chemicals, or by improving light and air quality.
Landscape designers and architects know there's been a renewed appreciation for how the natural environment impacts the way we live. As a result, the landscape has become an essential component in residential design. Landscape architecture practice Conlon Group founder and director Marc Conlon describes this as a "blurring of the lines" in an interview on estliving.com. "Landscape is amalgamating more with architecture and has never been valued more highly," Marc says. "There is a movement toward horizontal, vertical, and internal landscapes."
A consistent interest in regional and rural homes also reminds us of how home can be a place to slow down – and reconnect with the world around us. Agricultural buildings have inspired pitched-roof homes and exposed timber beams internally, while the traditional farmhouse range cooker has made a resurgence in the kitchen.

Sophie Lewis | Managing Editor, estliving.com and est magazine