FEATURED
Behind The Build: Modern family living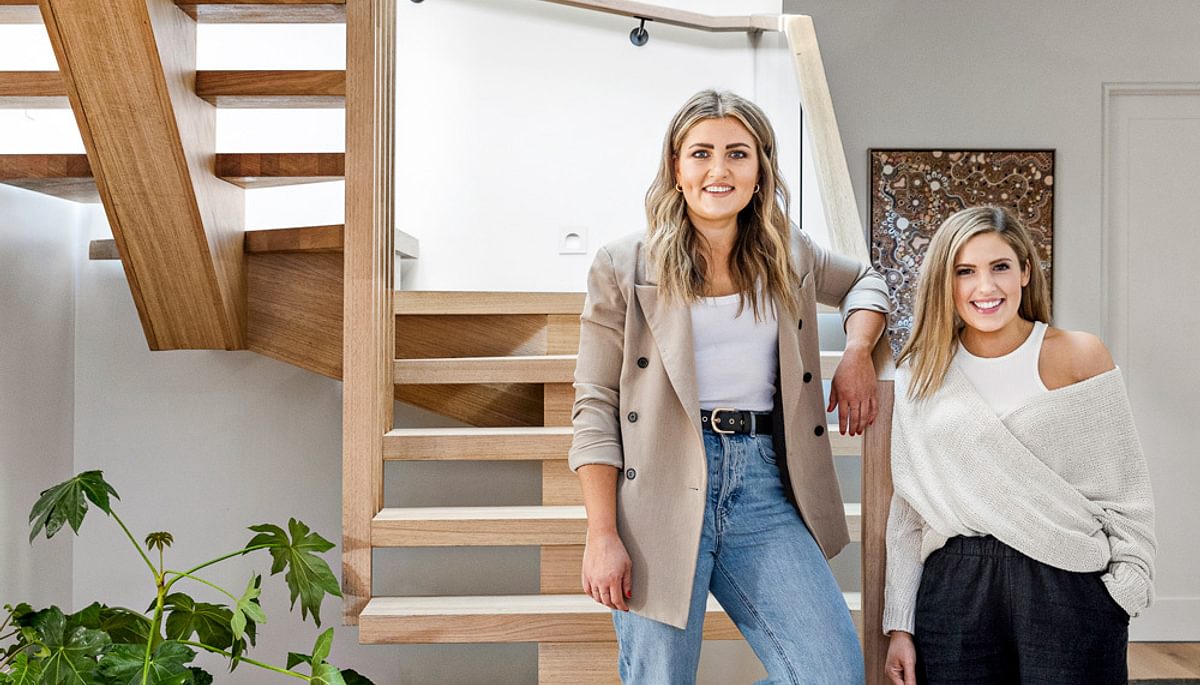 A mid-century modernist home in Melbourne's bayside transformed for modern family living.
This year, Jellis Craig Bayside is proud to represent House 5, from the much-anticipated 2023 season of The Block. Contestants and sisters from Melbourne, Eliza and Liberty, were new to the world of building and design before they arrived to the site 12 weeks ago.

At 22 Charming Street, Hampton East, Eliza and Liberty managed to capture the essence of mid-century architecture whilst embracing contemporary living, resulting in the creation of a breathtaking family home.

We sat down with the sisters to talk about what inspired their build and some of the biggest lessons they learnt during the process.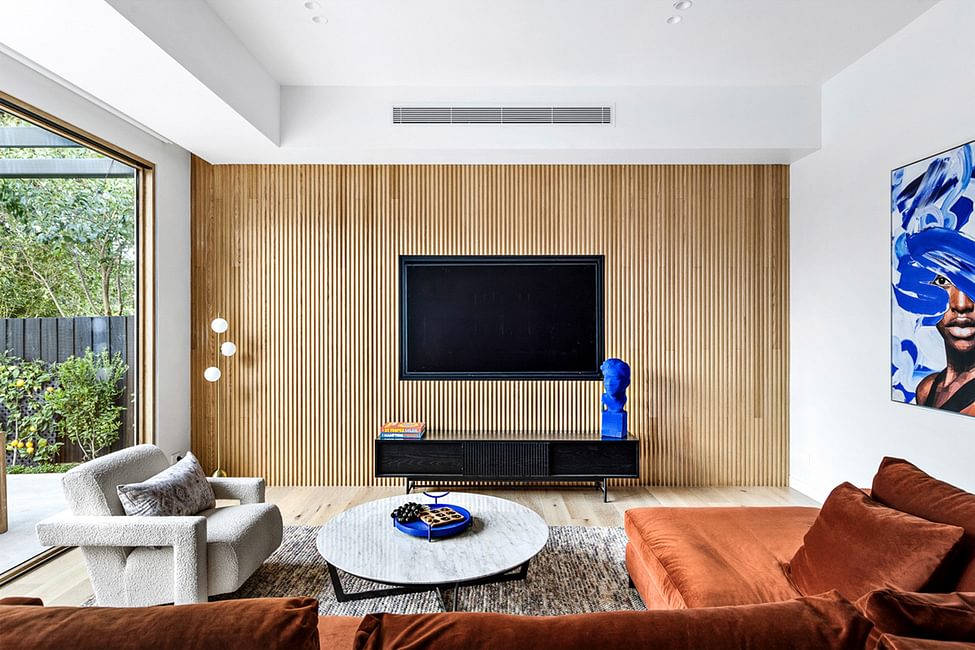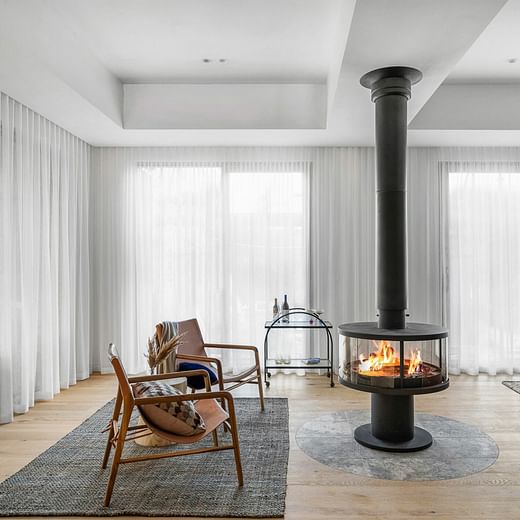 What materials or architectural elements did you employ to stay true to the architectural period of the original home?
Open-plan living was a non-negotiable for our home design and a key attribute of mid-century design. This is most evident in our kitchen/living/dining space, which encourages easy flow of people and conversation and great indoor-outdoor connections. Our front facade features bricks from the original home and has become one our favourite features. To be able to keep some of the elements and character of the 1950's build was important to us in maintaining its history whilst showcasing our own unique flavour.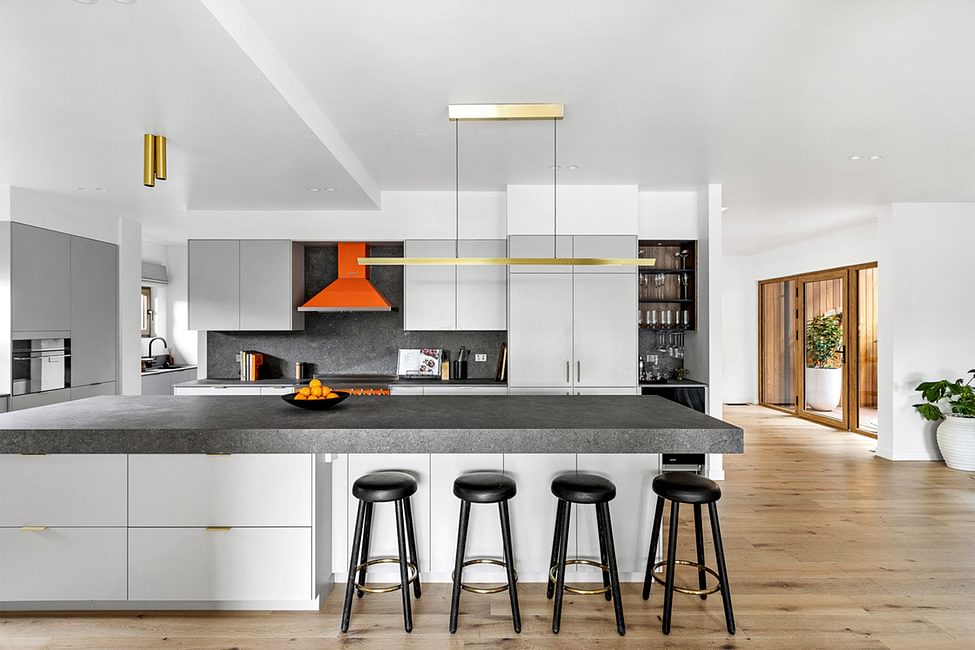 Your winning kitchen is perfect for entertaining and everyday cooking. How important was the kitchen to your build?
The kitchen truly is the heart of the home and a space we feel is one of the most important to get right. We wanted to do justice to our amazing floor plan by keeping it open, spacious and functional, but also aesthetically beautiful. We chose our kitchen design in Week 2 of The Block and then used our choices as inspiration for the rest of the house. In order to maximise the open-plan design, we removed a wall from the original plans between the kitchen and living area, extended the length of the island bench and removed a nib wall to create a self-contained bar, creating a kitchen which truly has everything!
What materials and fixtures did you use that make this kitchen perfect for family entertaining?
There are so many incredible features and fixtures in our kitchen which make it the perfect space for entertaining, whilst maintaining ultimate functionality. Our favourite feature is the 4m long island bench made of Dekton stone from Cosetino, which is heat, stain and scratch resistant, making it almost indestructible. We kept it free of a sink or cooktop, making it purely for entertaining and enjoying quality time with family and friends. We have an abundance of below and above-bench storage in the form of cutlery and crockery drawers, large cupboards for pots and pans, a self-contained bar station with glassware racks, built-in food storage and a butler's pantry for food preparation and housing appliances. The dishwasher, fridge and bins are integrated, making for a seamless design and the proximity of appliances to each other is practical and well thought-out.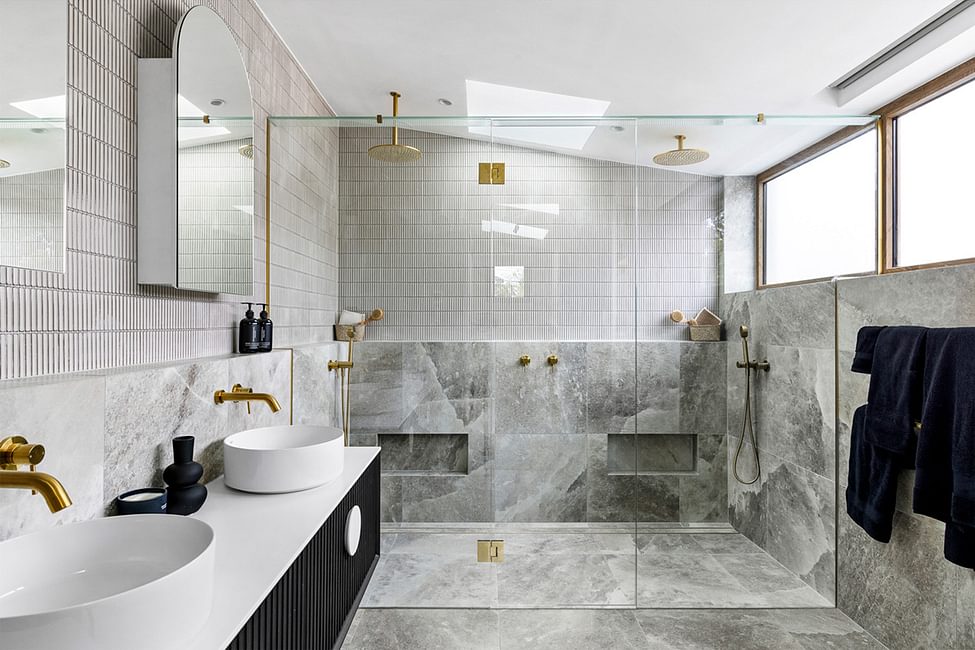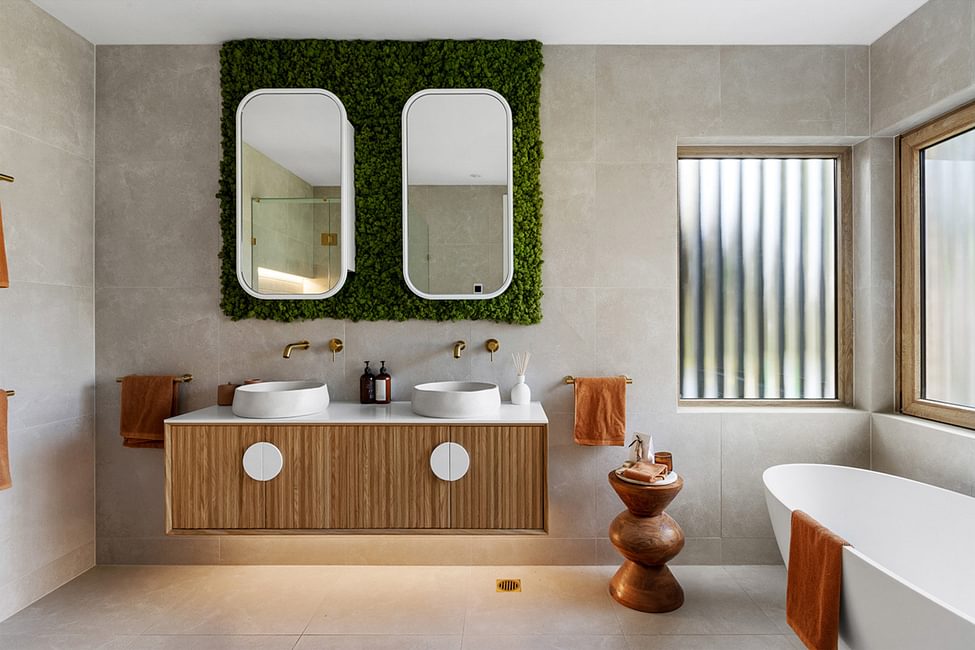 Tell us about the choice of tile, stone, and other materials for the beautiful bathrooms.
We were delighted with the end product of all of our bathrooms, and we love the fact they all have continuity but are also very distinct from one another. In the master ensuite and guest bathroom, we tiled floor to ceiling and kept the palette quite neutral. We incorporated a combination of different shapes and textures by using large square tiles in a matte finish and smaller finger tiles in a gloss finish. The famous moss wall provided a pop of colour and interest in the guest bathroom, and the master ensuite was sophisticated and luxurious, with a black fronted timber vanity, double shower, mood lighting and gold hardware. We kept the powder room very simple, just tiling the floor but we added a pop of colour with a burgundy Nood Co basin. We amped up the fun and colour in the kids bathroom, opting for a multicoloured terrazzo tile on the floor, an emerald gloss tile on the walls and textured mint basins.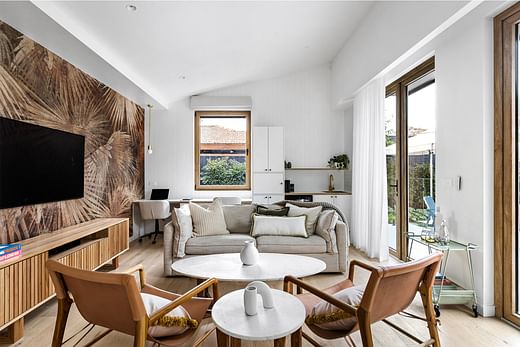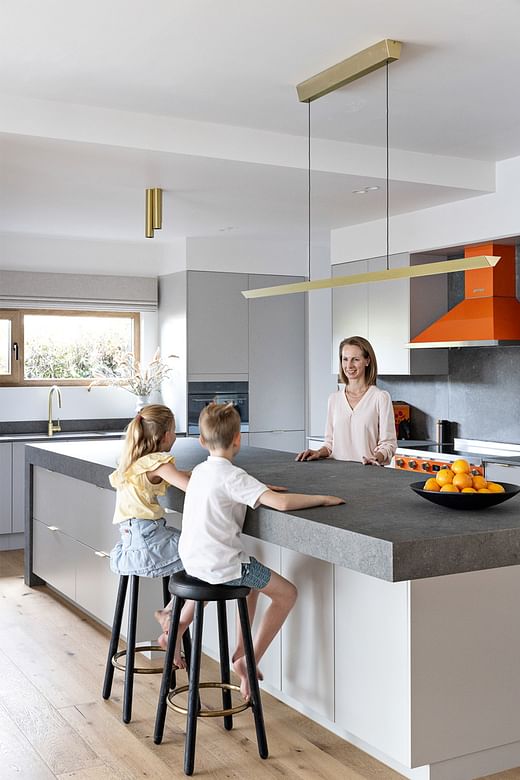 What are some of the lessons you've learned during your time on The Block?
The biggest thing we discovered was how much determination and resilience we have. Having survived the ups, downs and extreme sleep deprivation of The Block, we now feel like we're capable of achieving anything. This experience also taught us that kindness, respect and hard work will get you everywhere in life. Building a house in 12 weeks is really hard…. that's another thing we learned!
Do you have any aspirations to continue your building journey?
We'd love to win enough money to take on our own renovation project one day… with the help of builders, a professional project manager and a lengthier timeframe!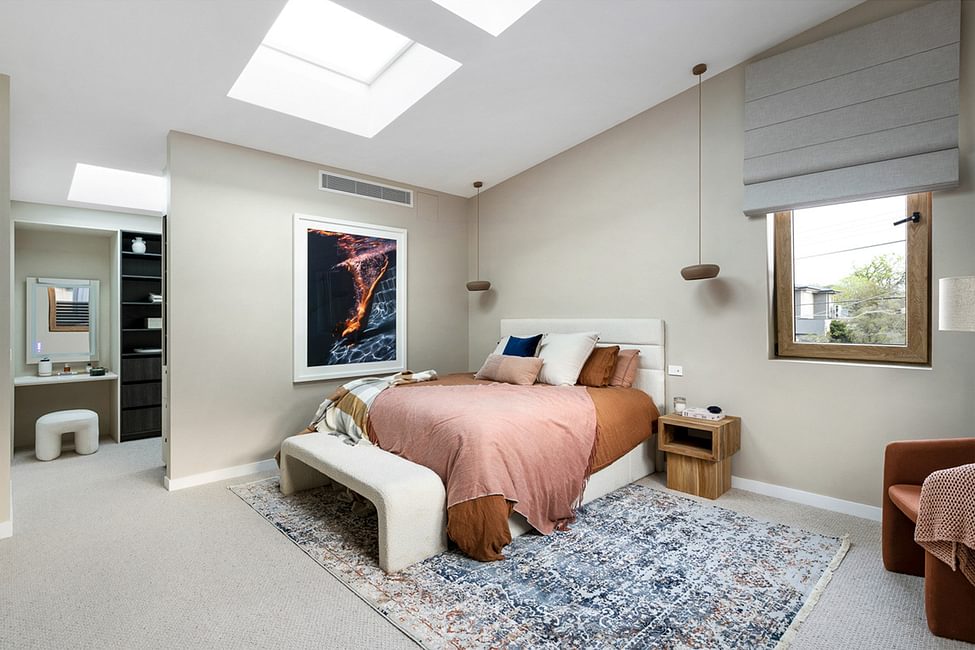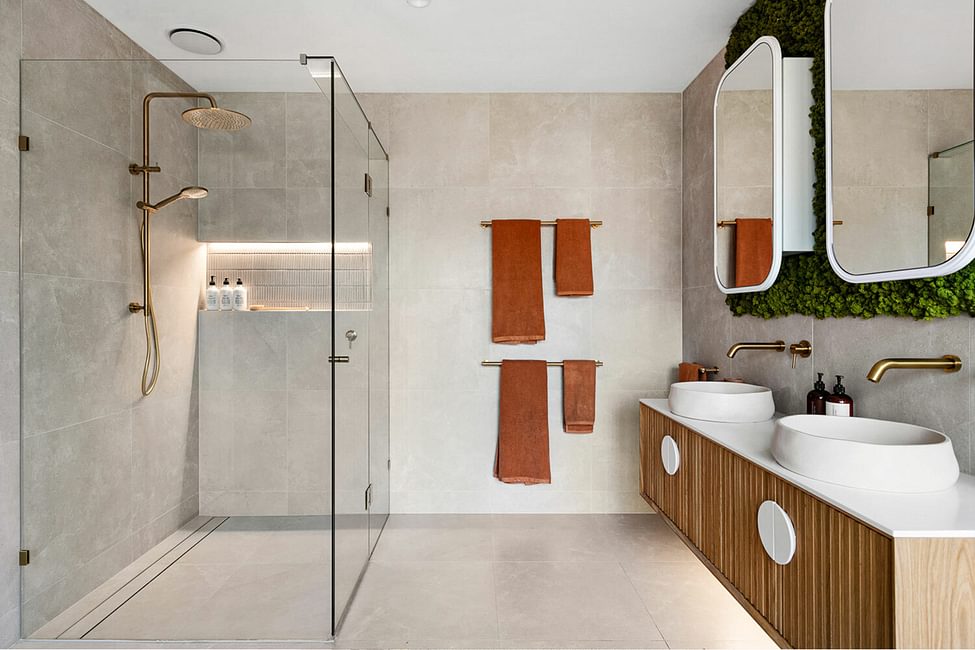 A note from the agent