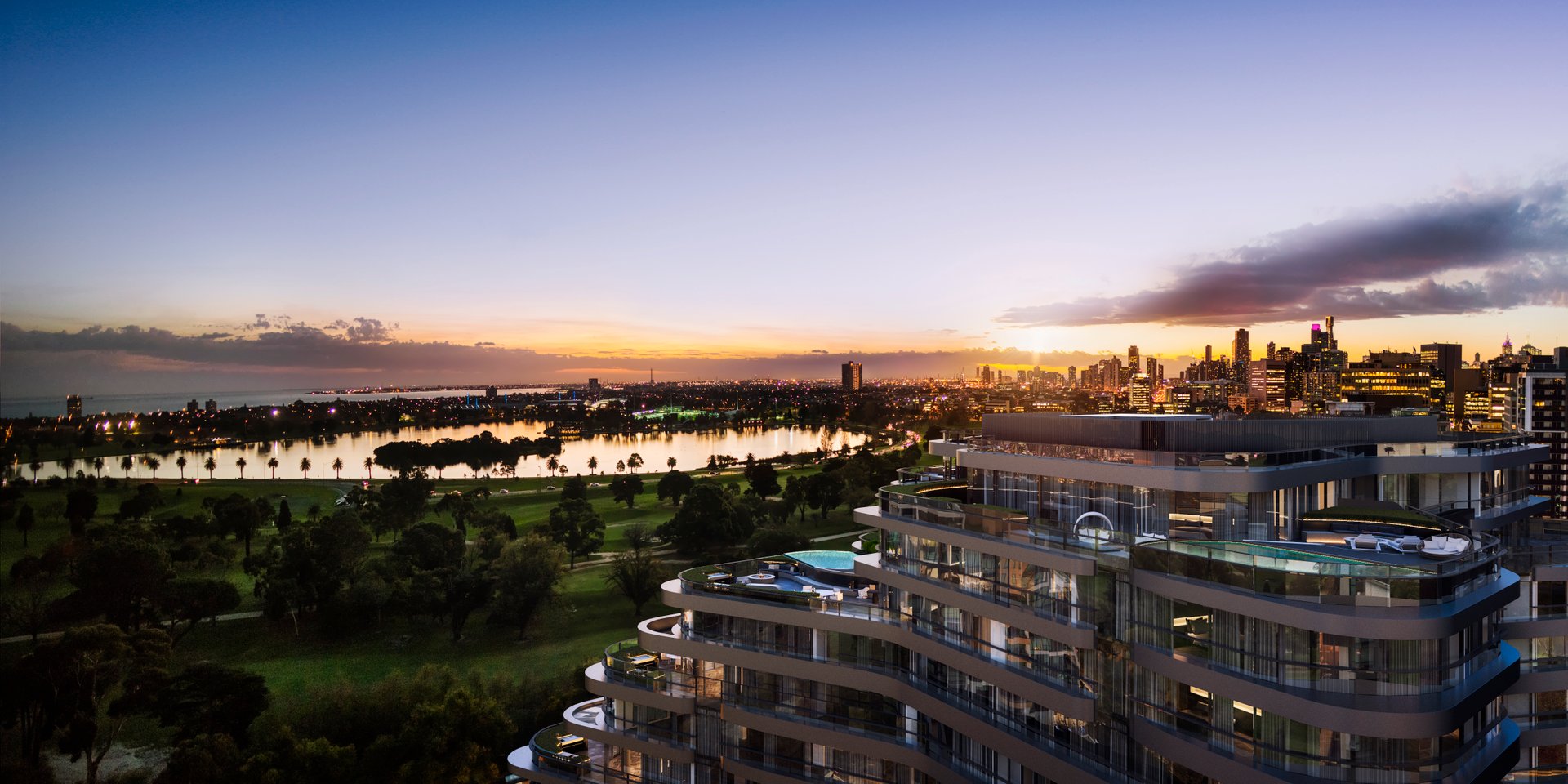 20 Queens Road, Melbourne
Victoriana Melbourne | Ultimate luxury inspired by Albert Park Lake
With absolute poise and elegance, Victoriana will soon reign over the emerald parklands and crystal waters of Albert Park Lake. Inspired by nature, it is a majestic crafted jewel, a seamless connection of the earth and sky, water and land.

Victoriana offers a fine opportunity to bask in luxurious living, surrounded by the best of Melbourne. Revel in sophisticated interiors and uninterrupted views.
Be prepared to live like kings and queens, complete with a consort of exclusive amenities for leisure and pleasure. With views across Albert Park Lake, Fawkner Park, Royal Botanic Gardens and the city beyond - make one of these 2, 3, and 4 bedroom residences one of your own.

Inspect the onsite display suite
20 Queens Road, Melbourne
Wednesday to Sunday, 12pm – 2pm

Amenities include:
2 separate 24hr concierge for high rise and low rise, complete with store room facilities for parcel deliveries.
Exclusive Café and Restaurant for residents and their guests.
22-metre indoor pool, spa, steam and sauna room available to all residents.
Ground floor gym available to all residents.