July 29, 2020
Jellis Craig Projects sets new record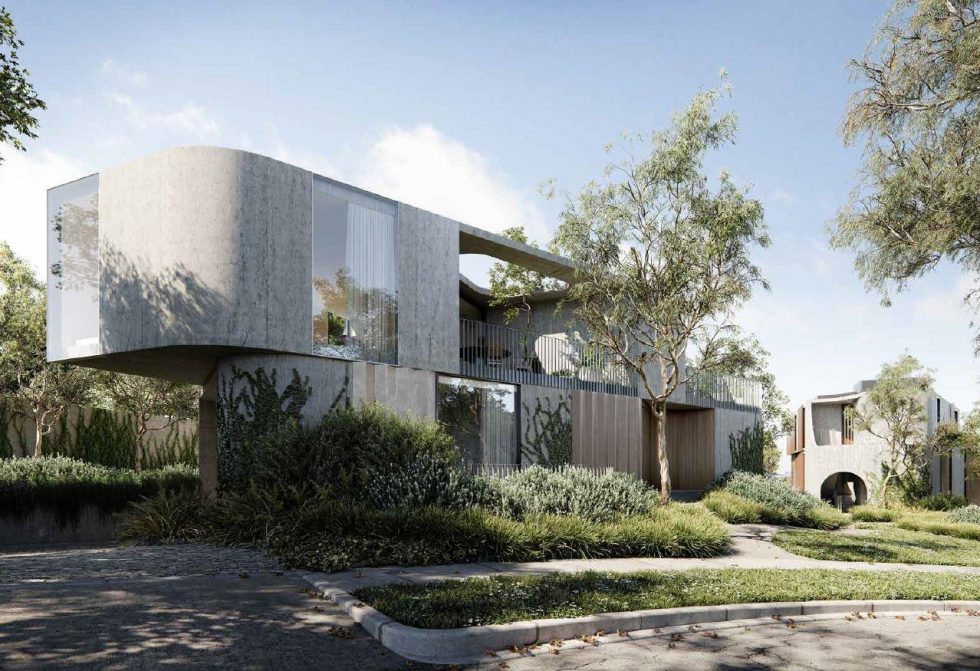 Against the backdrop of challenging market conditions, the team at Jellis Craig Projects has just sold the penthouse apartment within the exclusive Fenwick development, achieving a record price per square metre.
The sale, which marks the sell-out of Fenwick – ten exclusive apartments set within a tightly-held, riverside pocket of Kew – reflects Jellis Craig Projects' exceptional project knowledge, deep buyer insight and the ability to build a compelling narrative for purchasers.
The ultimate project partner
The dedicated Jellis Craig Projects team brings an unrivalled commitment to every development partnership.
"In practice, this means knowing absolutely everything about the project," explains Jellis Craig Projects Executive Sales Consultant, Stephen Bowtell.
"When you're asking buyers to spend a significant amount on an off-the-plan purchase, you have to be able to answer every question with absolute accuracy, while at the same time painting a compelling picture of the finished product. That means having a truly intimate knowledge of the project."
"From ceiling heights to room widths, window locations, balcony sizes, views, angles, fixtures, fittings and finishes – we aim to know as much about the project as the architects and builders do, to tell a captivating story for buyers and give them the confidence to commit to the purchase."
At $24,200 per square metre, the Fenwick penthouse sale is the highest per square metre price ever achieved in Boroondara, by quite a margin.
"Our deep engagement with Boroondara buyers helped us generate significant interest in the Fenwick project, leading to sales results beyond our client's expectations."
Understanding Melbourne's sophisticated buyers

Successfully bringing a boutique, high quality development to market requires more than a slick website and glossy brochures.
"What sets the Jellis Craig Projects team apart is our strong and genuine relationships with premium development buyers," explains Stephen.
"We bring an intimate understanding of this audience to every campaign. We are talking with high numbers of buyers every single day and have an edge when it comes to understanding their motivations and what they are looking for in a new home."
Whether it's the level of finish, the ability to customise the design or investing in a view line that can't be built out, knowing what buyers are seeking can underpin a project's success.
"There is strong appetite, particularly within many of Melbourne's more affluent suburbs, from those wanting to downsize. Yet a common problem we hear is that buyers can't find an off-the-plan property that meets their expectations."
"For this reason, we typically partner with our developer clients as early as possible. We often provide our understanding of the discerning buyer at the design stage, to give the project the best possible chance of strongly appealing to its target market."
A full service agency delivering sales benefits and premium networks
"At Jellis Craig Projects, our close working relationships with our colleagues in sales proves advantageous time and time again."
"We recently sold to a downsizing couple who were holding back on their plans to purchase off-the-plan, as they were unsure about the market value of their existing home. We connected them with our experienced residential sales agents, who accurately appraised their property, allowing them to confidently move ahead with their off-the-plan purchase."
Our project partners also benefit from Jellis Craig's vast network of buyers and local connections, which help us to consistently generate maximum reach and 'word of mouth' exposure for new developments.
Get in touch
If you are looking for a passionate sales team with an established network of Melbourne's most qualified development buyers, please do not hesitate to get in touch with us at Jellis Craig Projects.
Our experienced team would be delighted to hear about your next project and to help you plan a successful sales strategy.
Projects Sales Executive
0455 038 022