December 15, 2017
Investing in Boroondara in 2018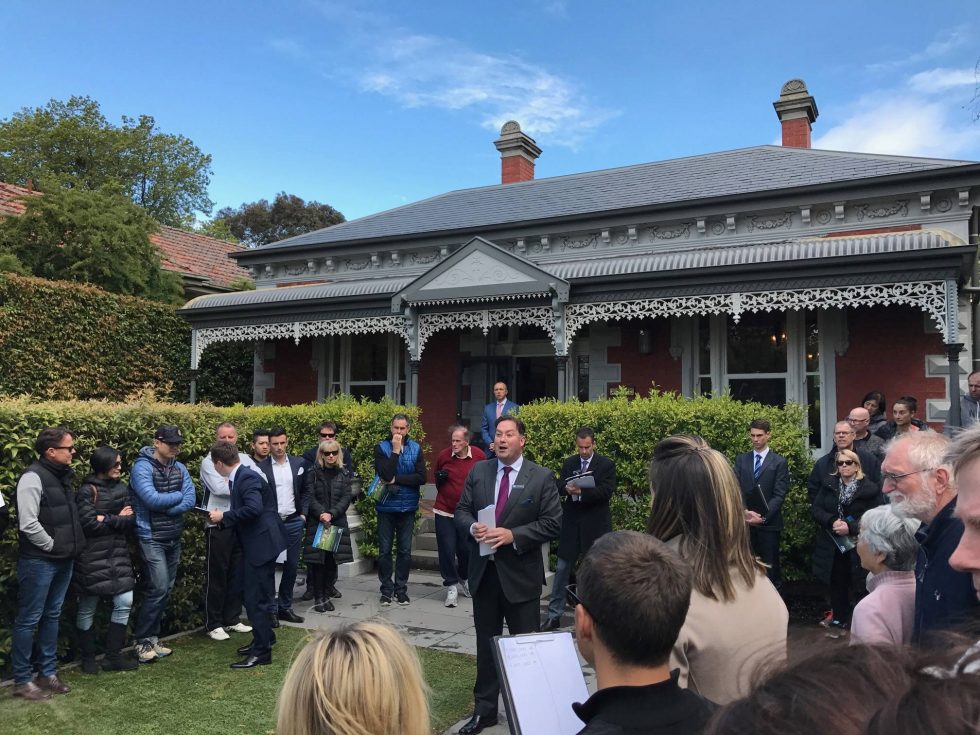 With its long record of sustained capital growth, the City of Boroondara stacks up as a preferred investment destination – whether you're purchasing your first investment property or looking for an addition to an established portfolio.
According to Director, Jellis Craig Boroondara, Steven Abbott, there will be many sage investment opportunities on offer throughout the area 2018 – but what should buyers look out for when investing in this blue chip locale?
The enduring appeal of period properties
"In terms of a solid investment, you can never go past one of Boroondara's many period homes," says Steve. "It doesn't have to be a large property – in 2017 some of Boroondara's strongest sales have been achieved on 2 or 3 bedroom period properties – small period cottages or terrace homes that have been well renovated, for example."
"As the Baby Boomers look to retire and downsize, demand for smaller period properties should only intensify."
Suburbs such as Hawthorn and Kew feature many period homes on compact blocks.
"Some of these homes offer the potential to improve cosmetically before placing on the rental market, and this can be a good way for investors to achieve a steady return on an older property. If you can find one with off-street parking, all the better," adds Steve.
Recent capital growth for houses throughout Boroondara has been strong*:
| | |
| --- | --- |
| Suburb | Houses average annual capital growth for past 5 years |
| Hawthorn | 9.4% |
| Balwyn | 12.8% |
| Camberwell | 11% |
| Glen Iris | 10.2% |
| Kew | 9.2% |
"While the market is unlikely to show as much strength in 2018 as it has in the last couple of years, what these statistics highlight is that over time, Boroondara houses do tend to out-perform the wider Melbourne market."
Well located apartments
A more affordable option, apartments in Boroondara are in demand from a wide range of tenants including students who wish to live close to the CBD or to Swinburne University's highly regarded Hawthorn campus.
"We've seen clearance rates for apartments start to trend upwards in 2017," says Steve. "I recommend that investors look out for apartments that offer easy access to shops, as well as to the train or tram."
"Apartments that offer extras such as off-street parking, built-in storage or a courtyard are popular with prospective tenants and may command a higher rent," adds General Manager, Jellis Craig Boroondara Property Management, Sophie Lyon.
Amenity – especially schools
By virtue of its location, every suburb in Boroondara offers its residents easy access to the very best of Melbourne – from beautiful parks and gardens to thriving shopping strips to transport. Being just kilometres from the CBD is another advantage.
"A major drawcard throughout the area is education," says Steve. Boroondara is home to many of Melbourne's most sought-after schooling options including both independent and government schools.
"Families looking to lease a property in Boroondara always carefully consider school zones, and proximity to schools," says Sophie. "Owning an investment property with easy access to a good primary or secondary school really helps minimise rental vacancy."
For more information about investment opportunities in Boroondara in 2018, please contact our friendly sales teams at Jellis Craig Hawthorn, Balwyn or Glen Iris. We can advise you on your next investment property purchase and keep an eye out for opportunities that suit both your budget and investment goals.