August 17, 2017
Explained: owners corporation insurance vs landlord insurance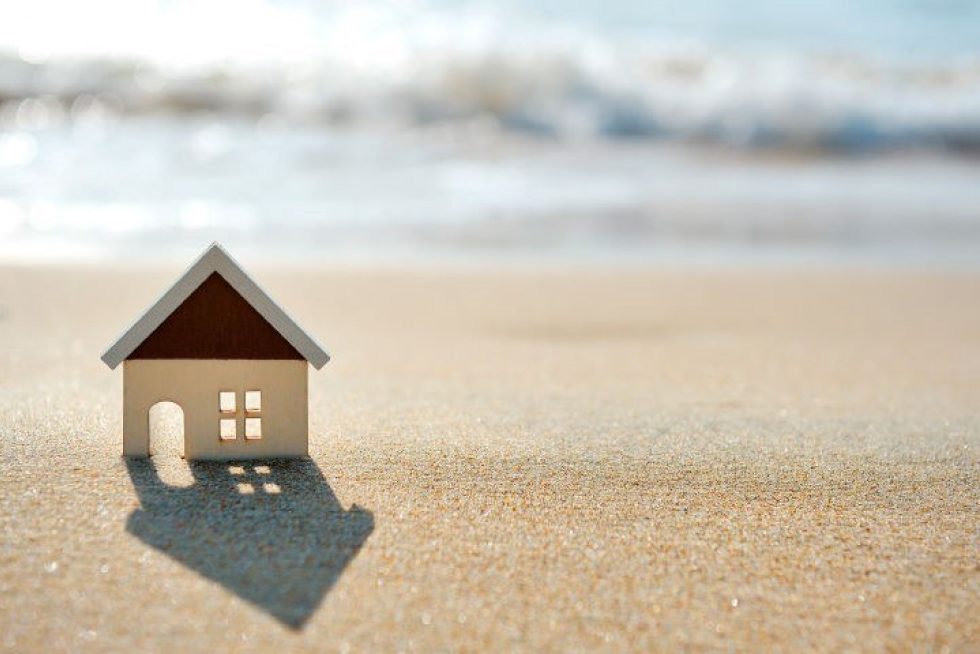 Whether you are a seasoned property investor with an established portfolio or have only recently purchased your first investment, it's important that you are safeguarded against unforeseen risk through the cover of appropriate insurance.
Owners of strata titled properties often assume that the owners corporation (or body corporate) insurance on the building provides them with sufficient protection. But what does owners corporation insurance actually include? Does it really provide adequate cover for you and your property?
We asked Karlee Halliday, National Relationship Manager and Gareth Greaves, Commercial Division Manager and business partners of Avenue Financial, to explain.
What is owners corporation insurance?
"In its purest form owners corporation insurance is really building insurance and associated liability for strata titled properties," explains Gareth.
"There may be a number of additional benefits that fall within the cover of a sound owners corporation insurance policy, but these benefits differ depending on your chosen insurer."
Owners corporation insurance policies are designed to mitigate financial liability for damage or accidents that occur in communal areas or to the external structure of a property.
A frequently-used example of owners corporation insurance in practice is when property damage to a strata-titled building is caused by fire or water. Where the external structure or communal areas of the building are affected, a landlord is able to claim financial compensation, dependant on the policy, to cover the cost of repairs.
Yet, owners corporation insurance does not cover contents and fixtures within your specific residence and may not have comprehensive cover for loss of rent.
"The limitations of owners corporation liability insurance will end at the door to the unit," says Gareth.
"Strata cover will extend to the structure of the building and communal areas. Once you enter into the unit it becomes the responsibility of the landlord to ensure there is appropriate landlord insurance cover in place."
What is landlord insurance?
Landlord insurance works to mitigate the liability of a landlord for risks associated with the fixtures and contents internal to their investment, in addition to the financial risk and safety issues associated with their tenants.
"Unlike owners corporation insurance - which only covers liability associated with strata zoned areas of a property - a good landlord insurance policy works to cover a landlord's financial liability for contents, fixtures and tenant related risks - including loss of rent," explains Gareth.
When considering the example of fire or water damage, landlord insurance will cover the damage associated with all areas beyond the front door of your strata-titled dwelling, from contents and fixtures to the possibility of covering rent if the residence is not fit for your tenant to reside in.
"Anyone who has had to make a sudden insurance claim will immediately understand the importance - and the benefit - of taking the time to select the correct insurance policy (or policies) to cover all risks associated with their investment property," says Karlee.
"A comprehensive combination of owners corporation insurance and landlords insurance working side-by-side is necessary to ensure adequate coverage of a strata titled dwelling."
No matter what insurance policy you ultimately, select Karlee and Gareth both agree:
Insurance cover is not "one size fits all"
Every insurance policy is different and all investment properties will have varying insurance requirements.
"Each insurance policy offers a diverse suite of benefits that may differ depending on the insurer and type of policy that is ultimately selected by a landlord," explains Gareth.
Insurance is only a safety net
"Insurance is for unforeseen risk only; it is not for general wear and tear," explains Karlee.
No matter what type of insurance policy you choose, or how comprehensive your cover, insurance is always merely a safety net. It does not take the place of the regular upkeep of your investment property.
"For the best results when selecting a landlord insurance policy, make your insurer aware of any current issues with the property and ensure that it remains well maintained throughout your ownership," says Karlee.